Borderhoppa run regular outings for our passengers and other residents in our area of operation. At present, due to the coronavirus, all 2020 outings are cancelled.
The outings are very popular, so early booking is advised. To book, or to get more information, just call 01379 854800 or email adminborderhoppa@btconnect.com

A £5 deposit is required to reserve a seat at least 2 weeks before the date of travel. Full payment may be made in advance to any of our drivers or to our office in Harleston in person or by post.
Case study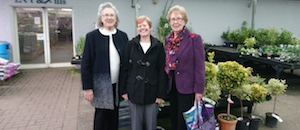 Angela,
Borderhoppa is a lifeline for me, it gets me out and about. I enjoy going to the seaside, shopping and meeting up with my friends. I would be lost without Borderhoppa.